Diesel vehicle pollutants, exacerbate chronic rhinosinusitis
Hit : 2,167
Date : 2021-08-26
- Diesel exhaust particles (DEP) causes nasal polyp in the patient's nostrils
"Increased ZEB2 protein leads to decreased protective barrier function"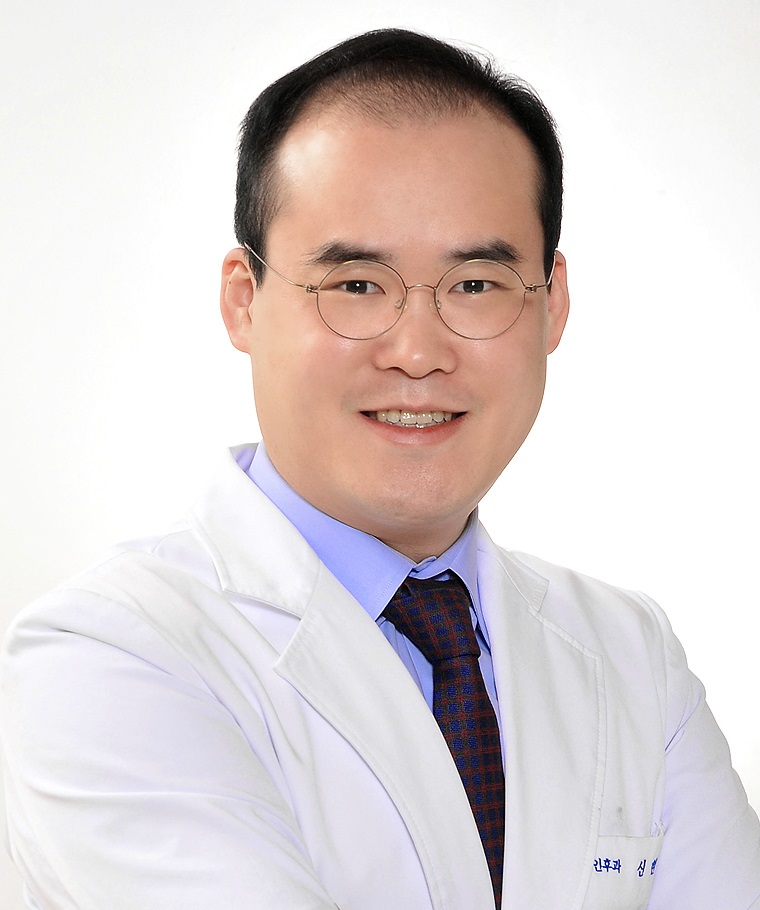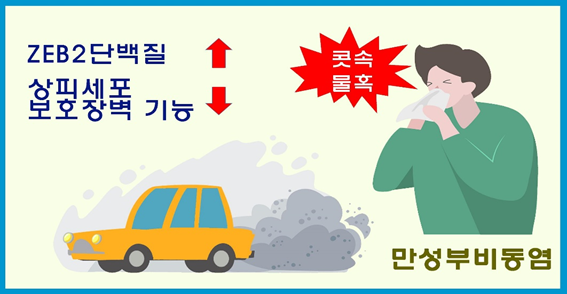 Air pollution, which has been worsening recently, threatens health by causing various respiratory diseases such as rhinitis and asthma. Diesel exhaust particles (DEP), a representative air pollution factor, has been designated as a class 1 carcinogen by the International Agency for Research on Cancer. A Korean research team found the effect of DEP on chronic rhinosinusitis (CRS).
A research team led by Professor Shin Hyun Woo of the Department of Otolaryngology at Seoul National University Hospital conducted a study on the relationship between diesel exhaust particles (DEP), airway epithelial cell damage mechanism and the aggravation of chronic rhinosinusitis and announced their findings on the 20th (of May).
The research team inhaled diesel exhaust particles (DEP) through the noses of six mice and compared them with six control mice. As a result, mice that inhaled DEP had a four-fold increase in ZEB2 protein. The epithelial-mesenchymal transition was also observed.
DEP: diesel exhaust particle;
A mixture of various particles and gas produced when an engine such as a diesel engine burns fuel
epithelial mesenchymal transition;
A phenomenon in which epithelial cells that protect the respiratory tract from external pollutants, allergens, and germs change into mesenchymal cells with increased cell proliferation and fibrosis due to loss of barrier function
In fact, an experiment was conducted on culturing nasal epithelial cells obtained from human nasal passages. DEP was stimulated on cells obtained from a total of 21 patients, 7 each from a normal person and a rhinosinusitis patient with or without nasal mucus. Compared to normal subjects, rhinosinusitis patients had a threefold increase in ZEB2 protein. This protein causes epithelial-mesenchymal transition, blocking the barrier function of epithelial cells to protect the respiratory system. In particular, patients with sinusitis had an increase in ZEB2 protein even before they came into contact with DEP. DEP reduced the barrier function in both normal persons and sinusitis patients, and the deterioration of the barrier function was much more pronounced in the stage before the formation of a nasal polyp.
This shows that when a chronic rhinosinusitis patient is exposed to DEP, it can progress to severe chronic rhinosinusitis accompanied by nasal polyp due to an increase in ZEB2 and a decrease in protective barrier function.
The research team experimented on exposure to DEP using an animal model of rhinosinusitis. Nasal polyps were observed in all 10 mice that were additionally exposed to DEP in the model causing simple rhinosinusitis. The expression of ZEB2 in nasal mucosal epithelial cells also increased about 4 times, as well as the area with damaged epithelial cells increasing 6 times.
Professor Shin Hyun Woo has stated that, "If the function of epithelial cells is weakened, in addition to direct damage to air pollutants, they become vulnerable to microorganisms and viruses entering the respiratory tract." He also emphasized, "It is necessary to reduce the generation of air pollutants, including DEP, and to minimize patient exposure."
Seoul National University (Upper Airway Obstructive Disease Lab) has been continuously researching airway epithelial damage and preventive treatment, including epithelial-mesenchymal transition, and has published several publications in top journals in the respiratory and allergy fields. This study was also published in the latest online issue of the Journal of Allergy and Clinical Immunology.
This research by Professor Shin's team was supported by the Korea Health Technology R&D Project (World-Leading Biomedical Scientist Fostering Project, Phase 2) through the Korea Health Industry Development Institute (KHIDI) and the National Research Foundation's Basic Research Lab support project.