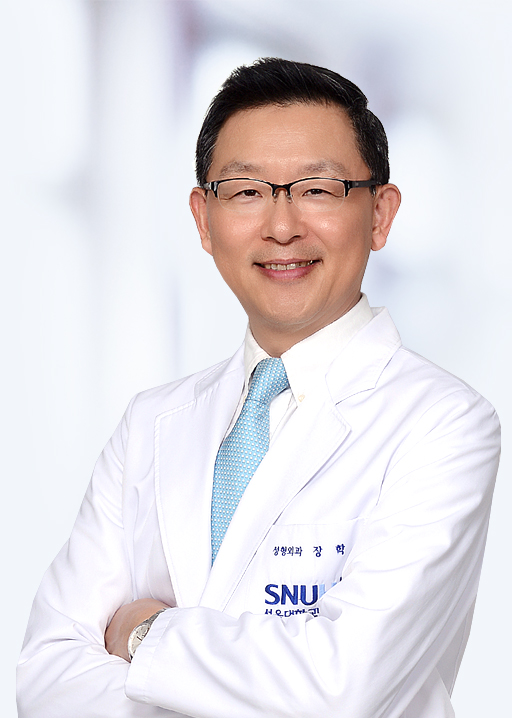 Department
Plastic & Reconstructive Surgery
Specialty
Head and neck tumors and reconstruction , Breast reconstruction and breast plastic surgery , Facial paralysis reconstruction , Lymphedema , Beauty (facelift)
Appointment
Background
As a junior member of the faculty, Professor Chang is devoted to both clinical treatment and academic research.

He graduated from SNU medical school (1989) and finished his residency in Keio medical school, Japan, as a plastic surgery specialist.

He majored neurosurgery at Seguchi center of neurology, Japan, and general surgery at Osaka National Hospital, Japan. He served as a researcher in the Research center of Microsurgery in NYU and finished fellowship of plastic surgery in Kyorin university hospital.

He currently holds the place of the executive officer in the Korean Society of Plastic and Reconstructive Surgeons. Utilizing his valuable experiences in various fields, he performs operations successfully and has published several papers in journals including the Journal of Plastic and Reconstructive surgery.