Clonal hematopoiesis nearly doubles the risk of severe COVID-19
Hit : 765
Date : 2022-03-16
- Analysis of 525 COVID patients registered with domestic and overseas clonal hematopoietic consortium
- Cancer biomarker clonal hematopoiesis can be used as a predictive index for the severity of COVID-19
A study on people who react more deadly to COVID-19 has been founded.
Seoul National University Hospital (SNUH) Infectious Diseases Department Professor Kim Nam Joong and his team (Professor Koh Youngil, Department of Hematology and Oncology) announced on the 29th Oct 2021 that if a patient with clonal hematopoiesis is infected with COVID-19, the risk of getting severe is twice as high.

This study was published in the latest issue of the international academic journal Nature Communications (IF = 14.92).
Clonal hematopoiesis refers to a condition in which acquired mutations occur in hematopoietic stem cells responsible for blood production. Accumulation of mutations can lead to cancer or cardiovascular disease, attracting attention to it as an important biomarker for predicting patients' prognosis.
Our study included patients from two separate cohorts: Among the 1,636 patients with solid tumors tested for clonal hematopoiesis at the Memorial Sloan Kettering Cancer Center, the research team found 413 patients positive for COVID-19 and also tested 112 healthy patients without cancer who had been hospitalized for COVID-19 at four tertiary medical institutions in Korea, including Seoul National University Hospital. The criterion for measuring COVID-19 severity was hypoxia, which has oxygen saturation below 94% and requires supplemental oxygen of 1L or more.
As a result of the study, clonal hematopoiesis was seen to increase the risk of severe COVID-19 disease by 1.85 times. In particular, patients with clonal hematopoiesis without cancer-causing mutations had 2.01 times higher risk of severe COVID-19.
Professor Koh Youngil of the Department of Hematology and Oncology at SNUH stated, "We have confirmed that clonal hematopoiesis, which has been attracting attention as a biomarker for cardiovascular disease and cancer, has a close relationship with the severity of COVID-19." He added "Clonal hematopoiesis could be used as an index to predict the severe progression of COVID-19.".
Dr Im Hogyune of Genome Opinion Inc, who was in charge of genetic information analysis in this study, said, "Genome Opinion Inc is studying the effects of clonal hematopoiesis on various diseases and developing clonal hematopoiesis diagnostic technology." He also added, "We will focus on research and development so that this technology can lead not only to diagnosis but also methods of treatment."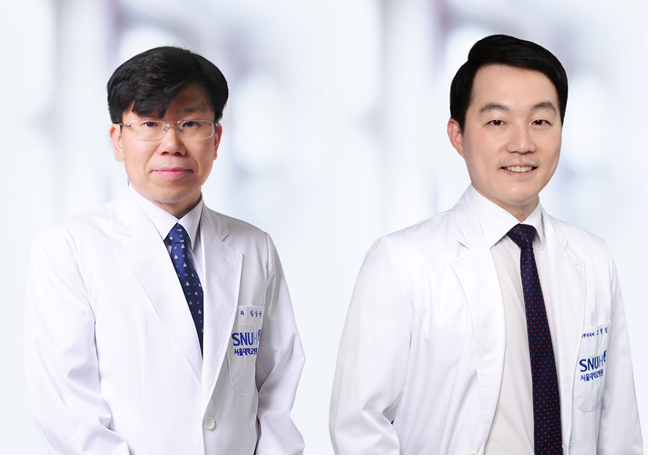 [Picture] From left: Prof Kim Nam Joong & Professor Koh Youngil